The Coaching Manual's Paul Bright this week spoke about how we can help young players during these difficult and unprecedented times, during a recent interview on SiriusXM FC.
Radio host Glenn Crooks (below), who hosts 'The Coaching Academy', wanted to explore ways in which coaches can help their young players during the current coronavirus crisis, so he invited Paul onto the radio show to chat about TopTekkers.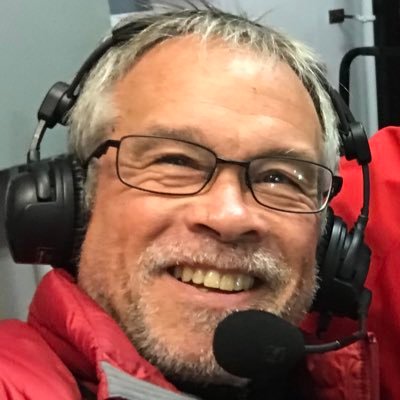 Paul said: "We find ourselves in absolutely unique times, and unique situations globally. We have been working on TopTekkers as a passion, as a project, for more than two years now, and it launched in the fall. We want to use this learning platform to help young soccer players get out there and practice, at home, even in their living room if they have to."
As well as the Technical Director at The Coaching Manual, Paul is a UEFA A License, USSF Coach Instructor, as well as the National Technical Director for AYSO United. Like most people, he has been personally affected by the current global health crisis.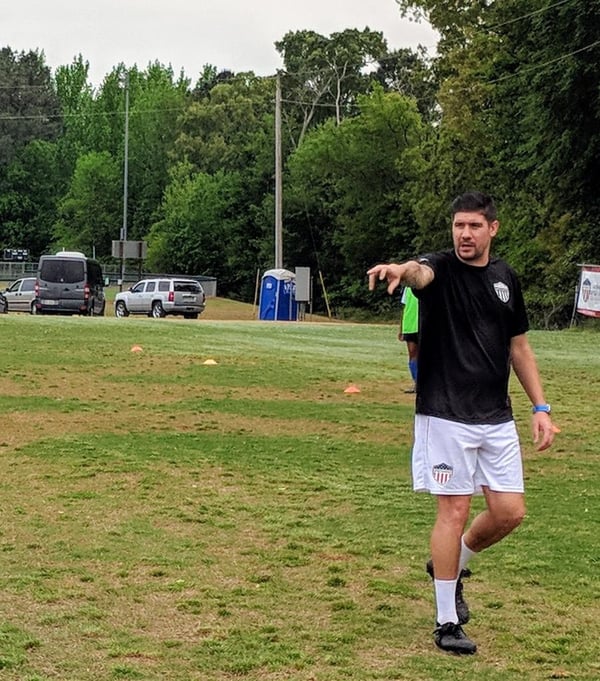 He said: "We're in the same boat as everybody else, I'm a coach myself and our training has been cancelled with my players. Our CEO Terry Barton is a grassroots coach and he's in the same boat. Over the past few days and over the weekend we've had a number of clubs making enquires about how to help make sure they are keeping their young people physically active and engaged with the game. That's what the app is there and designed to do."
Because of the current climate, the cost of TopTekkers has been reduced for clubs who need to reach their isolated players. Paul said: "We're a subscription service and we have slashed the price of the app through to the end of July, to try and encourage young people to stay connected to the game and coaches connected to the families.
"On the app, we're fortunate enough to have academy players from the UK and US to perform these skills, so the level is high from the players in the video tutorials. However, these are technical skills that any young soccer player should be picking up within a few practices. Completing these challenges allows the players and the coaches to track development."
Despite its popularity as a solution for reaching players who aren't able to train with their coaches, TopTekkers is still a relatively new app, with some key updates soon to be added to the platform. These updates include leaderboards, which will add to the 'gamification' appeal that TopTekkers has amongst young players, while giving parents and coaches a better view of their child's progress.
Paul added: "We're going to have a leaderboard on the site. The leaderboard will be for your own team, your own club, your own state, and globally. So all of a sudden, young people practising and recording their challenges, is going to drive competition. We all know that when we've got young people being competitive, it takes hold."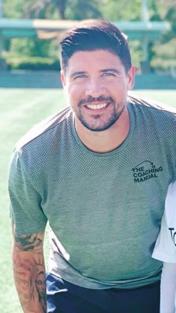 Paul also explained about the research and testing that went into creating the app, adding: "We've done some benchmarking as well. We've done a pilot study with a club called San Diego Surf, and we did some pilot studies in Manchester in the UK, with a club called Altrincham. As a result, we've had English Premier League teams who are now utilising the app for their foundation phase players: Burnley Football Club are using the app and have been for a number of months; Sheffield United are massive supporters of what we are doing and understand the value of young people practising away from organised training."
TopTekkers may be a solution for coaches struggling with the current situation, but the app has a place in any young team's long-term plans. Paul said: "It's very important for us that we're not just a potential solution to what's happening right now, this is a passion of ours, for the good of the game moving forwards. Young people need to be doing more than what they're doing in their organised training. And we say it all the time, the players who reach the top are always doing more, more, more - and enjoying that challenge. Developing a love for the ball and a love for the game, is absolutely vital."
Host Glenn Crooks, impressed by the app, said: "We always endeavour to have our players more active when they're not with us, to do things - whether we call it homework, or try to make it fun, where outside of normal team training, they should be doing these extras anyway. This period of time, although unique and sometimes tragic, from a developmental standpoint, this app could almost be transformational."
Glenn went on to talk about Paul's previous experience as a coach at Manchester United, and also at the Bobby Charlton Soccer School.
Paul said: "David Beckham was discovered completing technical training challenges at the Bobby Charlton Soccer School over 30 years ago. At Manchester United I was very fortunate to work under a coach called Rene Meulensteen, he went on to become the first team coach alongside Sir Alex Ferguson who was the first team manager. He's now the Australian national team's assistant manager. Rene's big thing was about having those players who technically could deal with the ball, and especially in 1v1 situations could dominate. That was his whole premise. And that filtered right the way through the club at Manchester United. When you look at some of the players that we produced over that time - and are still producing with young Mason Greenwood coming through now - you can track it all the way back, players like Ryan Giggs coming through and we used to encourage players all the time: express yourself, get touches on the ball, can you dribble, can you beat a player, because ultimately those are the players that fans get excited by. It's about having that ball mastery, but it's a game, it's a spectacle - can we entertain as well as can we win, and we can only do that when we have technically competent players.
"Alongside that, not every player is going to reach those heights, there's a very very small percentage that do. However, success in the game doesn't mean wins and losses or professional contracts or college scholarships. For us, success in the game means you have the technical components alongside the 'game understanding' to be able to play the game, because when you can do all of the things that are required of you, in a game, you enjoy it. When you enjoy it, you have success. That's pretty much how we look at it."
One of the most important things about TopTekkers is that most of the challenges can be completed with just a ball and a small space. With players currently not having access to the training field, this is vital. Paul said: "Probably close 70% of our challenges can be done in a 3x3 space. If you look at the ball mastery, turns, even the one-touch passing against the wall in your back yard, the majority of these techniques and challenges can be performed in confined spaces. Obviously the longer distance passing, and the shooting, are a bit different, and it depends on how much space you have in your yard - some people may be venturing down to the park, you will have to take local government recommendations - all you need is a ball and a bit of space. That's the beauty of the game of soccer, you don't need specialised equipment, you don't need a lot of things just to be able to practise. What we are trying to so with this app is connect the coaches and the players away from training.
"Back in England, in the professional game, there is something called the EPPP. It's a youth development plan initiated by the Premier League. Part of the EPPP states that clubs must provide individual development plans for players - customised training away from practice. Our app allows a coach to set an individual development plan for a player in under 60 seconds. If you want to set the same training plan for the whole team, you can assign a training plan for your whole team in under 60 seconds as a coach. A parent gets to see how those players are progressing as well, so it's really exciting, and we are utilising technology."
Paul went on to talk about how young people need exercise now more than ever.
"We are in unique times, but I'm confident that at some stage we are going to get through this, and I just hope that soccer continues to be a release for a lot of young people globally. All you have to do is look on social media right now and see lots of posts about soccer being affected - or at least it is with my followers.
"The priority is health and well-being of the players. That's really important. I've got two daughters who are stuck at home. I've got my youngest daughter out here completing these TopTekkers challenges and she's absolutely loving it. The bonus right now is that I'm getting to spend more time with my daughter than I have done for a number of years, and we're working on something productive. There are opportunities to do things with children, with your young players, at this very difficult time.
"Everyone, please stay healthy. Everyone, stay safe. We are in unprecedented times and everyone is feeling that burden and everyone is feeling that worry. Some people may think that soccer becomes a little less significant in these times, and they're probably right, but we've got young people here who in a couple of days are going to be climbing the walls. We want to use this time wisely. The focus is always let's keep everyone safe, let's keep everyone healthy, and part of that is physical activity as and when we can."
To learn more about TopTekkers, click here.
To take advantage of our summer offer, email sales@toptekkers.club
Paul was speaking on The Coaching Academy Radio Show on SiriusXM FC, hosted by Glenn Crooks. You can follow Glenn on Twitter here